Bahamas: Great Stirrup Cay, Nassau & Grand Bahama Island
on Norwegian Sky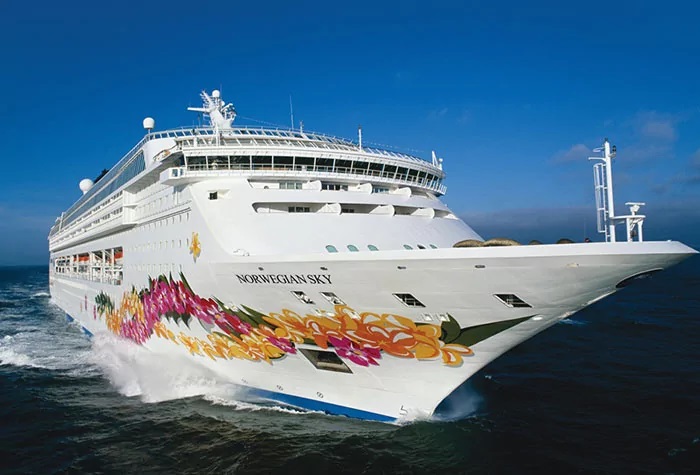 Aboard your 4-day cruise, you'll be able to visit the places that give paradise-living a whole new meaning. Go to the beaming Bahamas and explore the beautiful Freeport, located in the oceanfront Lucaya district, and home to pristine beaches, resorts and shopping. Take a deep dive into the crystal-clear waters that surround the more than great, Great Stirrup Cay, and enjoy the new Silver Cove lagoon and upgraded oceanfront cabanas. Snorkel through the majestic blue waters in Nassau and experience a vacation like no other aboard the newly refurbished Norwegian Sky.
Deck Plans
BX
Sail Away Balcony
$629.20 USD
O4
Family Oceanview
$519.35 USD
OA
Oceanview with Picture Window
$494.65 USD
OB
Oceanview with Picture Window
$479.05 USD
OC
Oceanview with Large Porthole
$459.55 USD
OD
Oceanview with Large Porthole
$459.55 USD
I4
Family Inside
$408.85 USD
OX
Sail Away Oceanview
$399.10 USD
IX
Sail Away Inside
$328.90 USD

Connecting

Disabled

Double bed

Elevator

Hearing impaired

Holds 3

Holds 4

Holds 5

Holds 6

Holds 8

Inside Corridors

King bed

PrivaSea

Queen bed

Restroom
Two non-combinable beds

About Norwegian Cruise Line

Norwegian Cruise Line has been the premier innovator in the cruise line industry for over 54 years. We were the first to eliminate set dining times and provide guests with the freedom to cruise on their schedule to over 450 incredible destinations around the world. Our award-winning fleet provides an unparalleled onboard experience and will continue to expand with the introduction of Norwegian Encore in 2019 and the arrival of our Prima Class ships starting in 2022.

Guests are welcomed aboard with a wide variety of complimentary and specialty dining options, entertainment that ranges from live music and comedy to shows straight from Broadway and our wide range of accommodations that are perfect for any type of traveler.

In the coming years, Norwegian's commitment to innovation will continue to raise the bar for the cruise industry.