Eastern Caribbean & Perfect Day
on Mariner of The Seas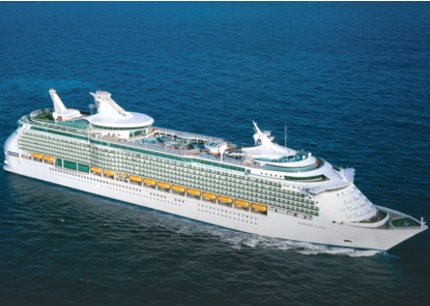 This isn't your same-old, never bold weekend. This is a boredom busting getaway for the whole crew.
The newly amped up Mariner of the Seas® is packed with more ways to play on the most maxed-out short getaway ever. Launch yourself into a virtual world on a new bungee trampoline experience - Sky Pad®. Hang ten on the newly added FlowRider® surf simulator or race down The Perfect Storm℠ waterslides. Bond over family-style Tuscan eats at Jamie's Italian by Jamie Oliver, or kick off date night at The Bamboo Room. Ditch the road trip for an action-packed cruise ship, with quick cruises sailing from Orlando.
About Mariner of The Seas
Deck Plans

OS
Owner's Suite - 1 Bedroom
$1,989.00 USD
GT
Grand Suite - 2 Bedroom
$1,698.00 USD
1B
Spacious Ocean View Balcony
$998.00 USD
3B
Spacious Ocean View Balcony
$988.00 USD
2B
Spacious Ocean View Balcony
$968.00 USD
4B
Spacious Ocean View Balcony
$958.00 USD
CB
Connecting Oceanview Balcony
$938.00 USD
1D
Ocean View Balcony
$928.00 USD
5D
Ocean View Balcony
$898.00 USD
2D
Ocean View Balcony
$858.00 USD
1L
Spacious Panoramic Ocean View
$838.00 USD
4D
Ocean View Balcony
$826.00 USD
3M
Spacious Ocean View
$738.00 USD
1N
Ocean View
$698.00 USD
XB
Ocean View Balcony Guarantee
$688.00 USD
3N
Ocean View
$658.00 USD
4N
Ocean View
$622.00 USD
2N
Ocean View
$608.00 USD
2W
Studio Interior
$598.00 USD
YO
Ocean View Guarantee
$518.00 USD
CP
Connecting Promenade Interior
$488.00 USD
2T
Promenade View Interior
$468.00 USD
ZI
Interior Guarantee
$328.00 USD

Stateroom with occupancy up to 3

Stateroom with occupancy up to 4

Connecting staterooms

Indicates accessible staterooms

These staterooms have obstructed views

Stateroom with occupancy 5 and up

About Royal Caribbean International

Royal Caribbean International is known for driving innovation at sea and has continuously redefined cruise vacationing since its launch in 1969. Each successive class of ships is an architectural marvel and pushes the envelope of what is possible on a cruise ship. Onboard, the global cruise line has debuted countless industry "firsts" – such as rock climbing, ice skating and surfing at sea – to capture the imagination of families and adventurous vacationers alike. Throughout, guests sail on exciting itineraries to some of the world's most popular destinations and enjoy Royal Caribbean's friendly and engaging service.