A Taste of Bubbly: Champagne Region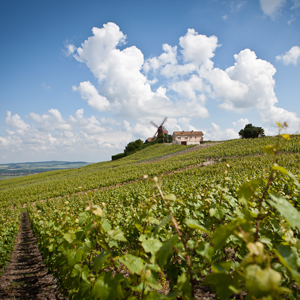 A Taste of Bubbly
For those looking for a Champagne tour with a good introduction to the various tastes and styles of Champagne available, this tour is the answer. After taking a short, scenic train ride through the vineyards to Epernay, Moët and Chandon is situated within walking distance of the town center and you will meet your guide at a central departure point before being taken to the vineyards where you will have a tour at a smaller producer.
Includes:
2 Nights Reims
1 Bottle of Champagne upon Arrival
2nd-Class Rail to Epernay
Champagne Vineyard Visit plus Tastings in Epernay
Visit to Moet and Chandon with Vintage Champagne Tasting
Daily Breakfast
About Avanti Destinations
MISSION STATEMENT
Avanti Destinations connects the components for customized international travel utilizing our technology and educated staff. We deliver a unique vacation experience solely through acting as the travel agents' travel agent!
WHO WE ARE
Avanti Destinations, formed in 1981, is a customized international tour operator, and a long time member of USTOA and ASTA. We are headquartered in Portland, OR and privately owned.
WHAT WE DO
We offer hotels, airfare, rail transportation, car rentals, transfer services and authentic local experiences in Europe, Asia and Latin America. We create unique and meaningful vacations by providing travel agents with the quality services, products and expertise.
WHY US
By tackling the difficult and complex aspects of travel, we make sure customized trips, from 1-50 people, can be booked quickly and efficiently but with a consistent quality product.
Day
Destination
1
Champagne
2
Champagne
3
Champagne